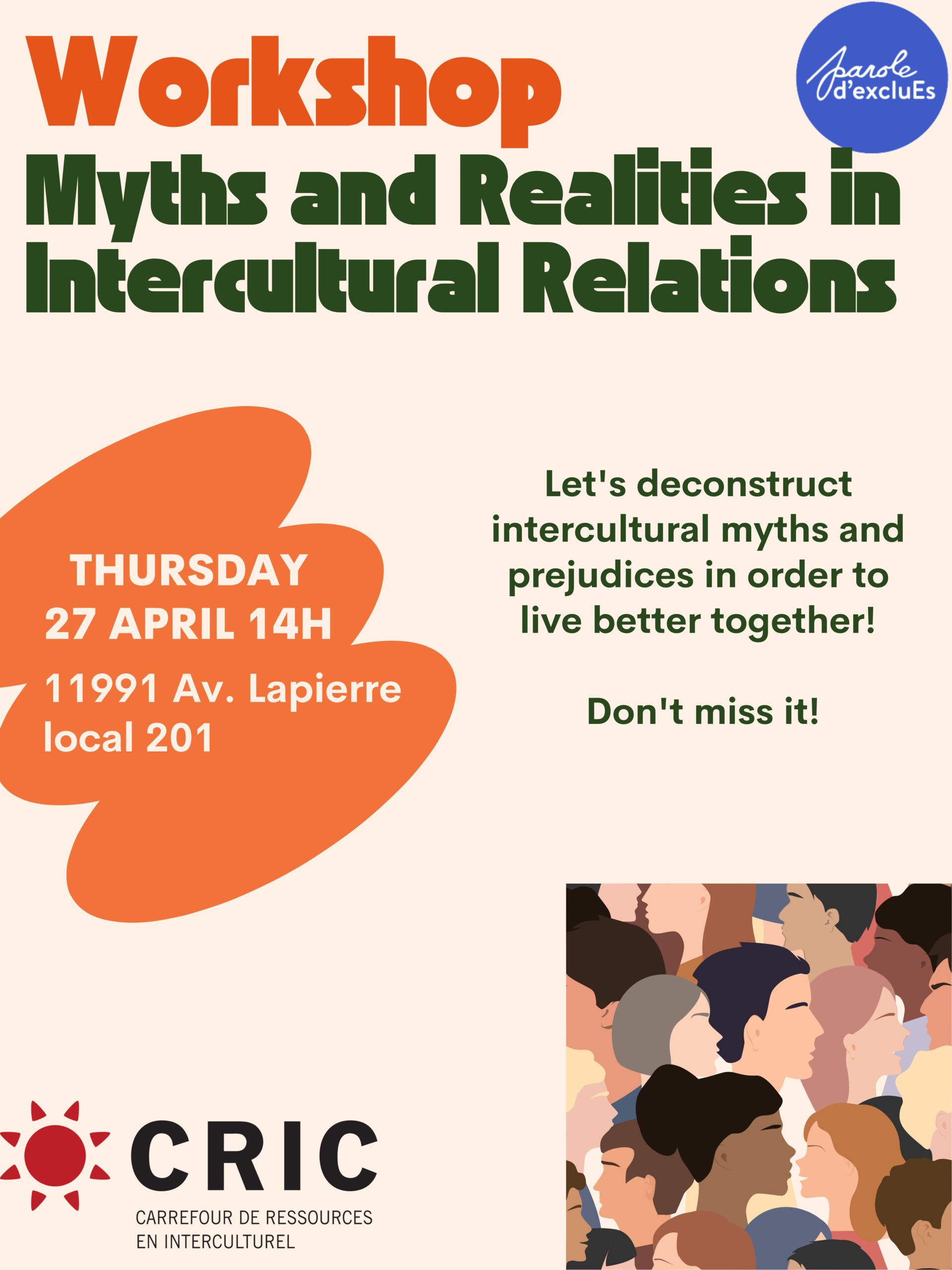 Discussion-workshops : the myths and realities surrounding the issue of health nutrition
The Vivre Ensemble project is an initiative aimed at strengthening the ties between residents of Montreal North and fostering strong social cohesion in our community. We believe it is important to deconstruct intercultural myths and prejudices in order to better understand and appreciate the diversity of our community.
We are organizing a free workshop in collaboration with the CRIC on Thursday, April 27th at 2:00 pm at 11991 Lapierre Street in Montreal-North.
For more details, contact Hichem Houhou at 438 835 1681, mobilization officer at Parole d'excluEs.
Everyone is welcome!